Roxy Theater
220 W. Okmulgee
Muskogee, OK 74401
918-684-6366

______________________________



AUGUST 28TH | 7:00 PM | $5




"Don`t Forget About Me"!
Do not miss the showing of
The Breakfast Club!


August 28th – 7 PM


Tickets $5
SEPTEMBER 4TH | 7:00 PM | $5


Do not miss the viewing of
Dirty Dancing!

September 4th-7pm

Tickets are $5

SEPTEMBER 7TH | 7:00 PM | $5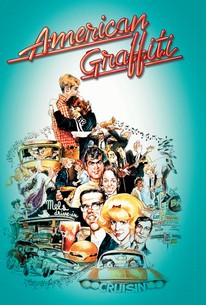 American Graffiti!

September 7th-8:30pm

Tickets are $5



SEPTEMBER 11TH | 7:00 PM | $5




Classic Movie Night!

The Outsiders!

September 11th-7pm

Tickets are $5

___________



PURCHASE YOUR ROXY T-SHIRTS, ORNAMENTS,

MUGS AND MORE AT THE THEATER OR ONLINE!

CHECK OUT OUR NEW DESIGN!
Click HERE to shop online!




Contact Us:

220 W. Okmulgee
Muskogee, OK 74401

(918) 684-6366

Facebook: Roxy Theater





Roxy Theater Background

Originally opened in 1948 as a movie theater, the Roxy re-opened as a multi-purpose venue. Seating 300 people, the Roxy is a showcase for local talent as well as professional touring acts. The theater officially opened it's doors to the public again in August 2001 after being closed for over 30 years. With a prime location in downtown Muskogee, the Roxy is in close proximity to the Muskogee Civic Center, Muskogee Chamber of Commerce, Three Rivers Museum, and other downtown businesses and restaurants.



The Roxy Theater has already sparked a great deal of interest as a possible location for local theater, dance recitals, variety shows, award ceremonies, and many professional performing groups. A monthly Amateur Night and many Movie Nights are currently being held at the Roxy.





The Roxy Theater has the potential to enhance greatly Muskogee's cultural options and help enliven and revitalize Muskogee's downtown nightlife.